This has been an amazing week. I've read some incredible books, and started to make my way in the book-blogging community. Thank you so much to everyone who's made me feel so welcome. Much cake for you!
So, week 2 of pre-YALC reading, and I read 6 books this week. Phew! I feel breathless thinking about it! It's been a wild ride, so let's get straight to it!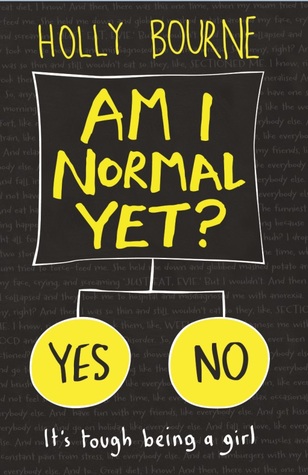 Evie is starting college, and all she wants is to be normal. No more crazy girl, no more medication. Just normal problems. Like homework, and boys, and college parties. So when she makes new friends in Amber and Lottie, she doesn't tell them about her OCD or Generalized Anxiety Disorder. Because who would want to be friends with her then, right? And it's not like she even has any symptoms any more. Right?
Ok, personal factoid. I have problems with anxiety. Relatively mild and undiagnosed problems, but nonetheless it's always there, in the background. Which makes reading books about mental health, anxiety in particular, a little stressful. But it was worth it to read this book. It's honest, and brave, and true, in the way that's rare when authors write about mental illness, especially in teenage girls. I love Evie, and Amber and Lottie. I love their Spinsters Club, formed to reclaim the word from 'frumpy cat lady', and their loving support of each other, even when Evie doesn't dare tell them the truth. I love Evie's mistakes, because it's ok to make them as long as you don't shut out the people who will support you through them.
This is such an important book. I don't read much about mental health because in the wrong context it can make my own worse. But this book has encouraged me to open up, to reach out, to stop feeling ashamed for things which aren't in my control – and it's given me the strength to deal with the things which are. This book will change your life.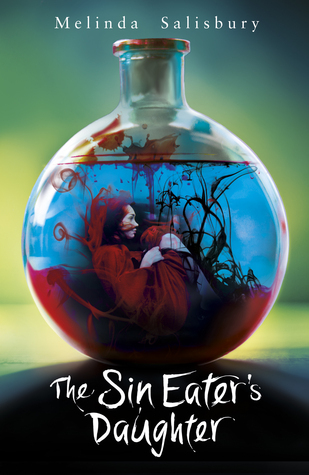 Twylla is betrothed to the prince. She lives in the castle with all the trappings and treatments of her newly-bestowed rank. For the Gods have blessed her; she is Dauna Embodied, the reincarnation of the daughter of the Gods, sent to bless the realm and defend it from its enemies. But no-one talks to her, or looks at her. And certainly no-one touches her. Because Twylla has poison in her skin, and to everyone but the blessed royal family, her touch is death. Her guards are her only companions, the only people she feels at ease with. But the queen has a habit of destroying the things she loves, and as she gets closer to the truth, things can only get more deadly.
Melinda Salisbury is an excellent writer. I read this book quickly (even by my standards!) but I still felt every joy and every heartbreak. Twylla lives in fear of her own skin, and isolates herself just as much as she is isolated. The prince appears to be on her side, but in a court where the queen's dogs will rip people to shreds if they displease her, Twylla can't trust anyone.
This book is full of half-remembered hints of fairy tale, gorgeous prose and stunning twists. It was a joy to read it even just as a technical demonstration of the incredible things that storytelling can do. If you are a writer, read this. If you love reinvented fairy tale, read this. I'm definitely reading the sequel.
Joshua lives in Amarias, a town full of newly built houses and orderliness. But on one side of Amarias, there is The Wall, taller than five men standing on each other's shoulders. Joshua has been told that The Wall is there to keep them safe. That on the other side there are only enemies, who want to kill him and his family. The Wall, the soldiers, the checkpoint – it's all there to keep the people of Amarias safe from the evil that lies on the other side. And then one day Joshua finds a tunnel under The Wall. And he discovers that it's not quite that simple.
This is literary fiction for teenagers, based on the Israeli/Palestinian conflicts on the West Bank. Joshua's journey makes us question the 'reality' we are fed by the media, by our families, even by our schools. It's not as simple as 'good' and 'bad'. Mostly, people are just trying to survive, to preserve their parents' legacy in order to pass it to their children. Sometimes that legacy is as complicated as a belief. Sometimes it's as simple as an olive tree.
Joshua is not the chosen one. He doesn't have a special destiny, or protective magic. Sometimes, you can't save the world. Sometimes, it's a struggle to even save yourself. But Joshua's story is humbling. His constant struggle to do what is right, even when the path isn't clear, even in the face of threats and violence, is inspiring. One teenage boy can't save everyone. But the hope that he refuses to cast aside is a candle flame, and it will not be blown out.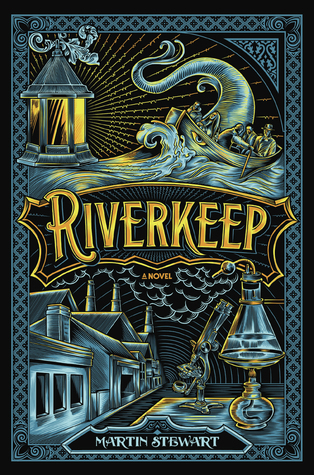 Wulliam Frosbisher is the son of the Danék Riverkeep, due to take over his father's role when he turns sixteen in one week. Wull doesn't want to be the Riverkeep, doesn't want to spend the rest of his life dragging corpses and other detritus out of the river, freezing his fingers off to keep the river clear of ice in winter. But when his father is possessed by a creature from the river, Wull must take charge. A legendary mormorach has appeared in the bay where the Danék meets the sea, and is the only thing that might save Wull's father from being devoured by the creature wearing his skin.
This is a deliciously creepy, wonderfully adventurous book. Family is everything for Wull, isolated from children his own age because of his father's position. But on this epic journey of monsters and madness and men, he finds that his family might not be as small as he thought. There's a lot going on here, and it will take me another read to take it all in. But it's never chaotic – there's a wonderful flow to this story that echoes the river. Wull is naive and honest, but he's also desperate, and his struggle to keep his father safe tugs at the heartstrings as well as inviting raucous laughter at the situations he gets himself into along the way.
I wasn't entirely convinced that this book had a complete ending. It was, for me, a little abrupt – which is fine if there's going to be a sequel, but unsatisfying if not, particularly as it seemed to be only the male characters who got to have a proper conclusion. There were also a few times when the river-flow of the narrative stagnated, and a character's history or motivation was explored in too much depth so as to remove mystery and distract from the main narrative. But this is an excellent debut novel nonetheless, and I await Stewart's next novel (THE SACRIFICE BOX, 2017) with interest.
Faith is the 14-year-old daughter of renowned natural scientist, the Reverend Erasmus Sunderly. Old enough to be constrained by the Victorian morality of her society, but young enough to go largely unnoticed, Faith longs to follow in her father's footsteps. But no-one will take a girl seriously, so she contents herself, for the most part, with stealing scraps of knowledge whenever the opportunity arises.
When the family flees from mysterious scandal to a remote island, it doesn't take Faith long to steal the knowledge of why they are really there. But a tragedy throws her whole world into turmoil, and Faith realises that scraps of knowledge are no longer enough to satisfy her craving, but the only thing that might help her is the fabled Mendacity Tree, secretly hunted by her father for years.
This is an incredible novel, which eloquently folds the crushing expectations of a rigid society on its 'lesser' citizens into a dark, fantastical mystery. It teases out our deepest shame, our hidden longings, into a strong cord of faith. Faith in ourselves and our own abilities. Faith in the capacity to find happiness even when the world forbids your true self. This novel is full of girls and women quietly, desperately, trying to hold on to the things and the people that they love, even when society dictates that they cannot own anything in their own name. It is beautiful, captivating, awe-inspiring. I can't believe I put off reading it for so long.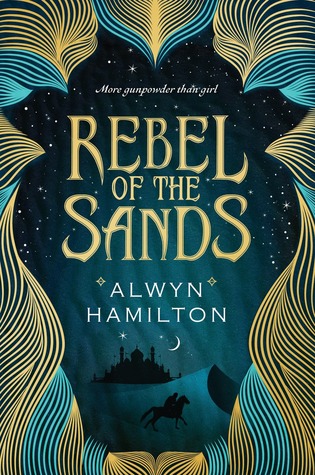 Amani is the girl with the gun, the Blue-Eyed Bandit. She learned to shoot before she could read, and rages at the constraints of her small town. Here, she is property. But out there, she could be someone. Amani dreams of one day leaving everything she's ever known behind her and embarking across the desert to the city. And then she meets Jin, a mysterious foreigner with an army on his tail, and suddenly Amani is involved in schemes beyond her wildest dreams that span entire countries.
This book is fire. It is rage, it is heat, it is a need to run and fight and live. Amani's journey is incredible, her wisecracks are hilarious, and even as the world crumbles and is rebuilt around her, she tries so hard to follow her heart. The world-building here is amazing. There's an entire world painted around the struggles of such a small group of people. I had sort of avoided reading this because I thought it wouldn't live up to my expectations. But it absolutely did, and far exceeded them.
Phew! Well, that was a long one! A couple of things before I say adieu: if you want to see what I'm reading for YALC, check out the YALC 2016 tab above. As you can see, I'm running out of reads, so let me know if you have any pre-YALC recs! If you're interested in the YALC reading challenge I'm taking part in, click here to see the original post by thisfleetingdream. I've changed up the format from last week's post, and I think this works a lot better. Let me know what you think! Have you read any of these? Did you enjoy them? Are you going to YALC? Who are you most looking forward to seeing?
Lastly, thank you to everyone who participated in #ukyachat this week – I was reading AM I NORMAL YET? during the chat, and ended up with loads of TBRs and feeling really supported in this community.
Farewell, until next week!
-Rachel