Whoo! We made it! YALC is tomorrow! This is not a drill, people!
So, final round-up, and I have read a grand total of 19 books by authors going to YALC! Which puts me up to the level of Convention Affection! For a full list of the books I've read plus linky credit for the Readathon Challenge itself, please do check out the YALC 2016 tab above.
And now to the books I've read this week. It was kind of a slow one, as I was at Momentum (the Christian festival, not the Labour thing) from Friday to Wednesday, so I had to fit my reading in around worship, seminars and a silent disco in a field! So here's the list:
Grace and Tippi are conjoined twins, so they already have to deal with a lot of unwanted attention. But then the money runs out, and their parents can no longer afford to homeschool them. As they step into a new world, they long to be treated as two individual people. But the journey won't be easy.
I bought this book purely for pre-YALC homework, and I honestly did not look inside before I sat down at my desk, cheese sandwich in hand, to read it. And I thought 'dang, the whole thing's poetry! Why have I bought this??'
I am so glad I did. Tippi and Grace's story is heartbreaking, honest, and life-affirming. Watching their first fragile friendships blossom is a joy, and sharing in their disasters is a tragedy. This is an important novel because of the issues involved, but it's also just a flipping great book! Please don't let the fact that it's in verse put you off. It's one of the most interesting ways of telling a story I've ever read, and it completely makes sense, and makes it so incredibly beautiful. Excuse me while I go and buy six and give them to everyone.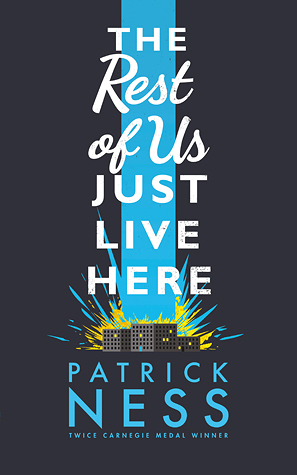 Some people are born to be heroes. Some are chosen to be heroes. But some are just like Mikey and his friends, who would quite like to graduate from high school before the indie kids and their protagonistic adventures blow up the school again. And even if you were born to be a hero, there's no reason you can't live a completely normal life instead. Right?
This book is hilarious, irreverent and inspiring. It's the antidote to the Twilight spin-offs, the flip side of the YA high school drama. This book made me question stereotypes both real and fantastical, but it doesn't poke fun at anyone. It's gentle and bold at the same time. Patrick Ness is an incredible author, and has been right from the start.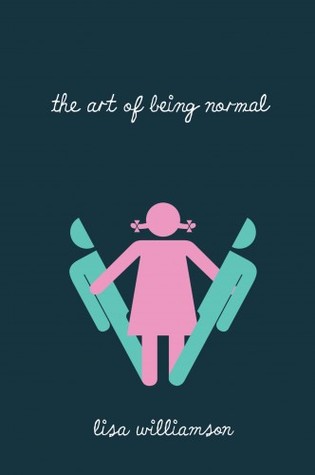 David Piper wants to be a girl. But the school bully already thinks he's a freak, and his parents think they're preparing themselves for him to confess that he's gay. Only his two best – and only – friends know his secret, and he's terrified of being uncovered. But that might all be about to change.
Leo Denton is an outsider with a mysterious past. At his new school, most people either fear or hate him, and he's content to leave it that way. But when he sees a kid being bullied in the canteen, he can't just sit and watch it happen.
Coming from the perspective of someone with only limited real-world knowledge of the issues transgender people have to deal with, and basically non-existent previous reading on the topic, this book is a great introduction to both of those things. Leo and David are excellent characters with flaws and dreams and feelings beyond their gender identity, so it never feels like a caricature parade. I suspect that this book is not primarily aimed at transgender teens themselves, but rather the people around them who may be struggling with acceptance. But I do think it's great that it's popular as a book – it may inspire people who had never given these issues much thought to do further reading and come into a better understanding of their friends and family, and the diversity of the world as a greater whole.
And that's it! Kind of a slow reading week, as I said, but there are some really important issues being discussed in these three books. I'm going to do a post on Monday for everything that happened at YALC, and I also want to do a haul post for the books I bought at Momentum – short answer, way too many! I recognise that I will be slightly undercover at YALC since none of you know what my face looks like, but I hope that I'll meet loads of really great people and have an awesome time! Tweet me @rustlingreads if you do want to hang out! I also want to mention this post by themilelongbookshelf on dealing with YALC if you have anxiety – it made me feel a lot less, well, anxious, about going.
Hope to see you at YALC!
-Rachel