Cover characteristic is a meme from Sugar & Snark. Each week on Sundays they post a characteristic and choose five favourite covers with that characteristic – I'm posting on the Thursday after for now because I already have a Sunday post! If you want to join in and share your five favourite covers with the week's particular characteristic, then just make a post, grab the meme picture (or make your own) and leave your URL in the Linky on the original post page, so we can all visit!
This week's characteristic is trains. I think we can all predict my first pick…
This cover is from the gorgeous illustrated edition of Harry Potter and the Philosopher's Stone, a special edition released by Bloomsbury a few years ago. Look at the detail! Like the fact that the top of the chimney looks like Toothless…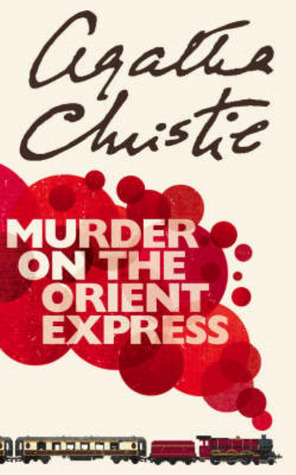 This was the second book that came to mind: Murder on the Orient Express by Agatha Christie – and look at this beautifully designed cover! I love a good Agatha Christie. I actually went to her house once! There weren't any trains, but there were bats in the bathhouse.
Around the World in 80 Days by Jules Verne. A classic – but one which I have never read! Still, that cover is so intricate and clever, with the methods of travel and the dynamic typefaces.
You can't have a list about trains and books without having The Railway Children by E. Nesbit. You just can't. Also, can anyone work out who's holding that bottom flag on the right? Is it the boy's pocket?
Is Charles Dickens' Mugby Junction a classic? It is a little obscure, I grant you. But in all honesty, I was struggling for another train book cover – and look! There's one!